Lady Sarashina
Opera in one act
Commissioned by Opera National de Lyon
Description
World premiere: 4 March 2008, Lyon
Opera National de Lyon
Conductor: Peter Eötvös
Director: Ushio Amagatsu
Libretto: Mari Mezei, based on the diary of Lady Sarashina, Year 1008, Japan
Language: English
English translation: Ivan Morris
As I Crossed a Bridge of Dreams > is a sound theater which served as a base. 9 years later, Lady Sarashina was created from it so that il could be performed on stage.
One thousand years ago a woman in japan wrote a book, which survived the centuries and it is now one of the early Japanese classics.
The book is usually known as Sarashina Nikki. Lady Sarashina herself never gave the book any such title. Like most literary works of the period, it was named by subsequent copyist. Sarashina is a mountainous district in central Japan, it is not mentioned a single time in the book, but there is an indirect allusion to the place in one of the author's last poems. Nikki is usually translated "diary". But this book will show that it is no daily record of events but a book in which the material has been deliberately selected and shaped to reveal certain significant aspects of a woman's life.
Synopsis
Parts:
1. Spring
2. Guard
3. Pilgrimage
4. Dream with the Cat / Requiem
5. The Moon
6. Mirror – dream
7. Dark Night
8. Remembrance
9. Fate
In the opera, Lady Sarashina narrates her life. In her diary, she writes about her love of Japanese nature and landscapes, describes the sites she visits, the pilgrimages, dreams and monologues about life and death.  All the other roles are portrayed by three other singers, the Vocal Trio.
The mysterious vagueness of dreams are conveyed by the transcendent, expressive tones of solo instruments and singers. Dominated by whispers, whooshing sounds and blurred voices, the nine tableaux of this "talking opera"  introduce us to an intimate world.
Performances
14 Apr, 2019
Tessin, Switzerland
Eötvös: Lady Sarashina
Hochschule der Künste Bern
(new version for reduced orchestra, by Gregory Vajda)
Paradise here
Itinerant Arts Center Switzerland
13 Apr, 2019
Tessin, Switzerland
Eötvös: Lady Sarashina
Hochschule der Künste Bern
(new version for reduced orchestra, by Gregory Vajda)
Paradise here
Itinerant Arts Center Switzerland
11 Apr, 2019
Bern, Switzerland
Eötvös: Lady Sarashina
Hochschule der Künste Bern, Switzerland
(new version for reduced orchestra, by Gregory Vajda)
Paradise here
Itinerant Arts Center Switzerland


10 Apr, 2019
Bern, Switzerland
Eötvös: Lady Sarashina
Hochschule der Künste Bern, Switzerland
(new version for reduced orchestra, by Gregory Vajda)
Paradise here
Itinerant Arts Center Switzerland


4 Jul, 2018
Vienna, Austria
Eötvös: Lady Sarashina
Production: Franz Liszt Academy of Music Budapest
ARMEL production, Muth Theater Vienna
Stage: András Almási-Tóth
Conductor: Gregory Vajda
Pannon Philharmonic Orchestra
Venue: Muth Theater
4 Sep, 2015
Milano, Italy
Eötvös: Lady Sarashina
Triennale di Milano
Italian premiere
Hungarian Opera Festival
Conductor: Gregory Vajda
Singers: Imai Ayane, Yoshida Makiko, Zavaros Eszter, Maurice Lenhard 
26 Oct, 2014
Lisbon, Portugal
Eötvös: Lady Sarashina
Portuguese premiere
Lisbon Metropolitan Orchestra
Conductor: Pedro Amaral
Stage Director: Rares Zaharia
Singers: Imai Ayane, Carla Caramujo, Cátia Moreso, Peter Bording
25 Oct, 2014
Lisbon, Portugal
Eötvös: Lady Sarashina
Portuguese premiere
Lisbon Metropolitan Orchestra
Conductor: Pedro Amaral
Stage Director: Rares Zaharia
Singers: Imai Ayane, Carla Caramujo, Cátia Moreso, Peter Bording
24 Oct, 2014
Lisbon, Portugal
Eötvös: Lady Sarashina
Portuguese premiere
Lisbon Metropolitan Orchestra
Conductor: Pedro Amaral
Stage Director: Rares Zaharia
Singers: Imai Ayane, Carla Caramujo, Cátia Moreso, Peter Bording
19 Oct, 2014
Budapest, Hungary
Eötvös: Lady Sarashina
Hungarian premiere
Conductor: Gregory Vajda
Stage Director: András Almási-Tóth
Singers: Imai Ayane, Yoshida Makiko, Zavaros Eszter, Maurice Lenhard 
Budapest Strings
Costume: Krisztina Lisztopád
Coreography:  Eszter Lázár
Venue: Liszt Ferenc Academy of Music
17 Oct, 2014
Budapest, Hungary
Eötvös: Lady Sarashina
Hungarian premiere
Conductor: Gregory Vajda
Stage Director: András Almási-Tóth
Singers: Imai Ayane, Yoshida Makiko, Zavaros Eszter, Maurice Lenhard 
Budapest Strings
Costume: Krisztina Lisztopád
Coreography:  Eszter Lázár
Venue: Liszt Ferenc Academy of Music
14 Apr, 2013
Warsaw, Poland
Eötvös: Lady Sarashina
Polish premiere
Opera de Lyon production
Stage, light: Ushio Amagatsu
Scene: Natsuyuki Nakanishi
Costume: Masatomo Ota
Conductor: Christian Schumann
Cast:
Anu Komsi - Lady Sarashina
Peter Bording - Baritone
Ilse Eerens - Soprano
Salomé Kammer - Mezzo
12 Apr, 2013
Warsaw, Poland
Eötvös: Lady Sarashina
Polish premiere
Opera de Lyon production
Stage, light: Ushio Amagatsu
Scene: Natsuyuki Nakanishi
Costume: Masatomo Ota
Conductor: Christian Schumann
Cast:
Anu Komsi - Lady Sarashina
Peter Bording - Baritone
Ilse Eerens - Soprano
Salomé Kammer - Mezzo
11 Apr, 2013
Warsaw, Poland
Eötvös: Lady Sarashina
Polish premiere
Opera de Lyon production
Stage, light: Ushio Amagatsu
Scene: Natsuyuki Nakanishi
Costume: Masatomo Ota
Conductor: Christian Schumann
Cast:
Anu Komsi - Lady Sarashina
Peter Bording - Baritone
Ilse Eerens - Soprano
Salomé Kammer - Mezzo
9 Apr, 2013
Warsaw, Poland
Eötvös: Lady Sarashina
Polish premiere
Opera de Lyon production
Stage, light: Ushio Amagatsu
Scene: Natsuyuki Nakanishi
Costume: Masatomo Ota
Conductor: Christian Schumann
Cast:
Anu Komsi - Lady Sarashina
Peter Bording - Baritone
Ilse Eerens - Soprano
Salomé Kammer - Mezzo
7 Apr, 2013
Warsaw, Poland
Eötvös: Lady Sarashina
Polish premiere
Opera de Lyon production
Stage, light: Ushio Amagatsu
Scene: Natsuyuki Nakanishi
Costume: Masatomo Ota
Conductor: Christian Schumann
Cast:
Anu Komsi - Lady Sarashina
Peter Bording - Baritone
Ilse Eerens - Soprano
Salomé Kammer - Mezzo
18 Feb, 2009
Paris, France
Eötvös: Lady Sarashina
Stage, light: Ushio Amagatsu
Scene: Natsuyuki Nakanishi
Costume: Masatomo Ota
Cast:
Mary Plazas - Lady Sarashina
Peter Bording - Baritone
Ilse Eerens - Soprano
Salomé Kammer - Mezzo
Conductors: Peter Eötvös, Alejo Perez
Opéra Comique
16 Feb, 2009
Paris, France
Eötvös: Lady Sarashina
Stage, light: Ushio Amagatsu
Scene: Natsuyuki Nakanishi
Costume: Masatomo Ota
Cast:
Mary Plazas - Lady Sarashina
Peter Bording - Baritone
Ilse Eerens - Soprano
Salomé Kammer - Mezzo
Conductors: Peter Eötvös, Alejo Perez
Opéra Comique
14 Feb, 2009
Paris, France
Eötvös: Lady Sarashina
Stage, light: Ushio Amagatsu
Scene: Natsuyuki Nakanishi
Costume: Masatomo Ota
Cast:
Mary Plazas - Lady Sarashina
Peter Bording - Baritone
Ilse Eerens - Soprano
Salomé Kammer - Mezzo
Conductors: Peter Eötvös, Alejo Perez
Opéra Comique
16 Mar, 2008
Lyon, France
Eötvös: Lady Sarashina
Opera National de Lyon
Stage, light: Ushio Amagatsu
Scene: Natsuyuki Nakanishi
Costume: Sayoko Yamaguchi, Masatomo Ota
Conductors: Peter Eötvös, Alejo Perez
Cast:
Mireille Delunsch - Lady Sarashina
Peter Bording - Baritone
Ilse Eerens - Soprano
Salomé Kammer - Mezzo
13 Mar, 2008
Lyon, France
Eötvös: Lady Sarashina
Opera National de Lyon
Stage, light: Ushio Amagatsu
Scene: Natsuyuki Nakanishi
Costume: Sayoko Yamaguchi, Masatomo Ota
Conductors: Peter Eötvös, Alejo Perez
Cast:
Mireille Delunsch - Lady Sarashina
Peter Bording - Baritone
Ilse Eerens - Soprano
Salomé Kammer - Mezzo
11 Mar, 2008
Lyon, France
Eötvös: Lady Sarashina
Opera National de Lyon
Stage, light: Ushio Amagatsu
Scene: Natsuyuki Nakanishi
Costume: Sayoko Yamaguchi, Masatomo Ota
Conductors: Peter Eötvös, Alejo Perez
Cast:
Mireille Delunsch - Lady Sarashina
Peter Bording - Baritone
Ilse Eerens - Soprano
Salomé Kammer - Mezzo
7 Mar, 2008
Lyon, France
Eötvös: Lady Sarashina
Opera National de Lyon
Stage, light: Ushio Amagatsu
Scene: Natsuyuki Nakanishi
Costume: Sayoko Yamaguchi, Masatomo Ota
Conductors: Peter Eötvös, Alejo Perez
Cast:
Mireille Delunsch - Lady Sarashina
Peter Bording - Baritone
Ilse Eerens - Soprano
Salomé Kammer - Mezzo
4 Mar, 2008
Lyon, France
Eötvös: Lady Sarashina - Premiere
Opera National de Lyon
Stage, light: Ushio Amagatsu
Scene: Natsuyuki Nakanishi
Costume: Sayoko Yamaguchi, Masatomo Ota
Conductors: Peter Eötvös, Alejo Perez
Cast:
Mireille Delunsch - Lady Sarashina
Peter Bording - Baritone
Ilse Eerens - Soprano
Salomé Kammer - Mezzo
Details
Publisher information
Edition Ricordi Berlin (Sy 3738)
Orchestration

4 singers (soprano, mezzo, alt, baritone)
Orchestra:
2 fl (both + Piccolo, second + altfl.), 1 ob (+ Eng.horn), 3 clar. (third + basscl.),
2 bassoon (second + contrabassoon),1 sax (S-A-T-Bar),
Winds: 3 – 2- 3- 1, 2 percussion, 1 harp, 1 sampler keyboard
Strings: 6 – 5 – 4 – 3 – 2
Percussion instrument photos:
Technical information
____________________________________________
The sound material is available for download
____________________________________________
Recordings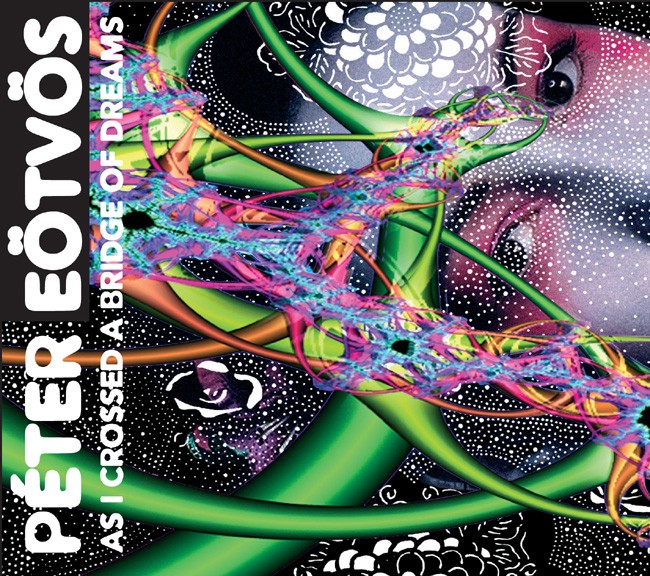 Video
MTVA / Egyperces / One minute, 2014
Armel Opera Festival
Muth Theatre, Vienna – 2018
Image gallery