Description
First performance: 5th November 2021 – Budapest
János Balázs, piano
Conductor: Mikko Franck
Orchestre Philharmonique de Radio France
For the 100th anniversary of Georges Cziffra's birth.
I gladly accepted the offer to write a piano concerto on the occasion of Georges Cziffra's 100th birthday. My family had various personal connections to Georges Cziffra, and so I had the opportunity to get to know him when I was still a child.
In the 1930s, my mother studied piano with him at the Academy of Music in Budapest. After his unsuccessful attempt to leave the country in the early 1950s, he worked as a construction worker in a forced labour camp, where he ruined his hand. After his release, my mother helped him to get to play a piano again at "afternoon concerts" in small cafés. In 1956, he and his family left Hungary for good and settled in Senlis near Paris, where he founded the Cziffra Foundation for young artists. Later he also held summer courses in Hungary, organised by my wife.
Cziffra's whole life was one of success and tragedy. It was rhapsodic and dramatic. This is precisely the atmosphere I have tried to create in my piano concerto. The characteristic metallic rhythm heard in the first movement is reminiscent of the work in the quarry during his imprisonment. The later meditative state of the moments of his withdrawal from the public has been composed in three quiet cadenzas.
The entire work is based on a small melody consisting of the letters of Cziffra's name, with the pitches corresponding to the letters forming the characteristic chords and scales. The French version of Cziffra's name was appropriate for this: G-e-(o)-r-g-e-s (g, e, d, g, e, e-flat) and C-z-(i)-f-f-r-a (c, c#, f, f, d, a).
The tempo of the piano concerto's 4 movements is mainly based on the metronome marking of 100. An important element of the orchestration is the cimbalom, in remembrance of Cziffra's father who played the instrument in cafés and even in Paris before the First World War.
Each movement ends with a short violin solo. This is a personal tribute to the memory of Georges Cziffra's talent and his rhapsodic life.
/Peter Eötvös –  2021/
Performances
5 Nov, 2021
Budapest, Hungary
Eötvös: Cziffra Psodia
first performance
János Balázs, piano
Conductor: Mikko Franck
Orchestre Philharmonique de Radio France
Müpa
more info >
7 Nov, 2021
Paris, France
Eötvös: Cziffra Psodia
János Balázs, piano
Conductor: Mikko Franck
Orchestre Philharmonique de Radio France
Auditorium de la Maison de la Radio
more info >
6 Apr, 2022
Geneve, Switzerland
Eötvös: Cziffra Psodia
János Balázs, piano
Conductor: Peter Eötvös
Orchestre de la Suisse Romande
OSR
more info >
14 Apr, 2023
Stavanger, Norway
Eötvös: Cziffra Psodia
János Balázs, piano
Conductor: Peter Eötvös
Stavanger Simfonykor
7 Sep, 2024
Berlin, Germany
Eötvös: Cziffra Psodia
Pierre-Laurent Aimard
Conductor: TBC
Berliner Philharmoniker
8 Sep, 2024
Berlin, Germany
Eötvös: Cziffra Psodia
Pierre-Laurent Aimard
Conductor: TBC
Berliner Philharmoniker
Details
Publisher information
Orchestration

Further information
Gerne nahm ich das Angebot an, anlässlich des 100. Geburtstags von Georges Cziffra ein Klavierkonzert zu schreiben. Meine Familie war auf mehreren Linien persönlich mit Georges Cziffra verbunden und so hatte ich schon als Kind die Gelegenheit, ihn selbst kennen zu lernen.
In den 1930er Jahren studierte meine Mutter mit ihm Klavier an der Musikakademie in Budapest. Nach seinem erfolglosen Versuch in den frühen 1950er Jahren das Land zu verlassen, arbeitete er als Bauarbeiter in einem Zwangsarbeitslager und zerstörte so seine Hand. Nach seiner Freilassung half ihm meine Mutter, in Form von "Nachmittagskonzerten" in kleinen Cafés, wieder an ein Klavier zu kommen. 1956 verließen er und seine Familie Ungarn endgültig und ließen sich in Senlis bei Paris nieder, wo er die Cziffra-Stiftung für die junge Künstlergeneration gründete. Später unterrichtete er auch Sommerkurse in Ungarn, die von meiner Ehefrau organisiert wurden.
Cziffras ganzes Leben war zugleich von Erfolg und Tragödie begleitet. Er hatte ein rhapsodisches, dramatisches Leben. Genau diese Atmosphäre habe ich versucht, in meinem Klavierkonzert zu erzeugen. Der charakteristische metallische Rhythmus, der im ersten Satz zu hören ist, erinnert an die Arbeit im Steinbruch während seiner Gefangenschaft. Den späteren meditativen Zustand der Momente seines Rückzugs aus der Öffentlichkeit, komponierte ich in drei ruhigen Kadenzen.
Das gesamte Werk basiert auf einer kleinen Melodie, die aus den Buchstaben von Cziffras Namen besteht, wobei die den Buchstaben entsprechenden Tonhöhen die charakteristischen Akkorde und Skalen bilden. Dazu war die französische Version von Cziffra's Namen angemessen: G-e-(o)-r-g-e-s (g, e, d, g, e, es) und C-z-(i)-f-f-r-a (c, c#, f, f, d, a ).
Das Tempo der 4 Sätze des Klavierkonzerts basiert hauptsächlich auf dem Metronomzahl 100. Ein wichtiges Element der Orchestrierung ist das Cimbalom, das an Cziffras Vater erinnert, der das Instrument vor dem Ersten Weltkrieg in Cafés und sogar in Paris spielte.
Jeder Satz endet mit einem kurzen Violinsolo. Dies ist eine persönliche Hommage an die Erinnerung an Georges Cziffras Talent und sein rhapsodisches Leben.
/Peter Eötvös – 2021/
Örömmel fogadtam el a felkérést, hogy Cziffra György születésének 100. évfordulójára zongoraversenyt írjak. A családom több szálon is személyes kapcsolatban állt Cziffra Györggyel és magam is találkoztam vele gyerekkoromban. Az 1930-as években anyám együtt tanult vele a budapesti Zeneakadémia zongora szakán. Az 1950-es évek elején sikertelen disszidálása után kényszermunkatáborban épitőmunkásként dolgozott, amellyel tönkretette a kezét. Szabadulása után anyám segített neki kis kávéházakban "délutáni koncertek" formájában újra zongorához jutni. 1956-ban a családjával együtt végleg elhagyta Magyarországot és a Párizs melletti Senlis-ban telepedett le, ott hozta létre a Cziffra Alapítványt a fiatal művész-nemzedék számára. Késöbb Magyarországon is tanitott nyári kurzusokon, amelyeket a feleségem szervezett.Cziffra egész életét a siker és a tragédia kísérte. Rapszódikus, drámai élete volt. ezt az
atmoszférát próbáltam a zongoraversenyemben megteremteni. Az első tételben hallható jellegzetes fémes ritmus a fogságban végzett kővésés hangját idézi fel. A későbbi, nyilvánosságtól visszavonuló pillanatok meditativ állapotát  három nyugodt kadenciában komponáltam meg.Az egész mű Cziffra nevének betüiből álló kis melódiára épül, amelyben a betűknek megfelelő hangmagasságok képezik a jellegzetes akkordokat és skálákat. Ehhez Cziffra
nevének francia változata volt megfelelő: G-e-(o)-r-g-e-s (g,e,d,g,e,es), valamint
C-z-(i)-f-f-r-a (c,cis,f,f,d,a).
A zongoraverseny 4 tételének tempója többnyire a 100-as metronomszámon alapul.
A zenekari hangszerelés egyik fontos pontja a cimbalom, amely Cziffra apjának állit emléket, aki az első világháború előtt kávéházi cimbalmos volt, még Párizsban is játszott.
Minden tétel egy rövid hegedűszólóval ér véget. Ez egy személyes tiszteletadás részemről Cziffra György tehetsége és rapszódikus életének emléke előtt.
/Eötvös Péter –  2021/
---
ARTICLES:
Le Temps_2022_La création contemporaine en fête à Genève >
TdG-Culture_2022_Peter Eötvös achève avec éclat son tour de force genevois >
Sound
Audio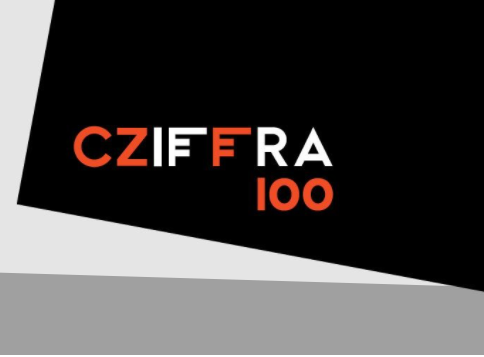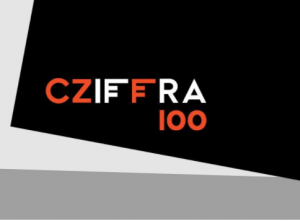 Interview with Peter Eötvös (9′- 14'30")
about Cziffra Psodia
On the 100th anniversary of the birth of the Hungarian pianist György Cziffra,
M5 Hungarian Television – 2021
Gallery