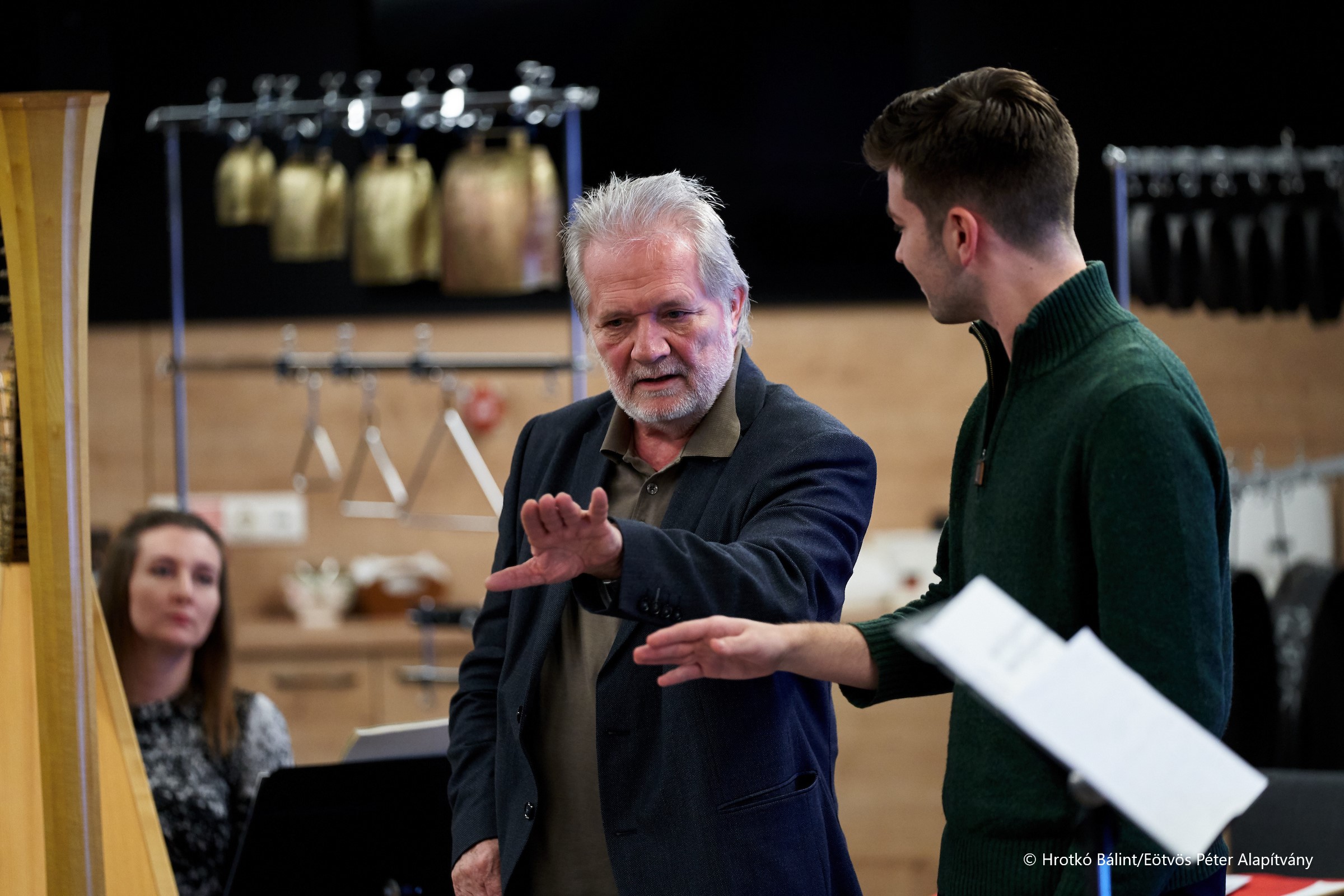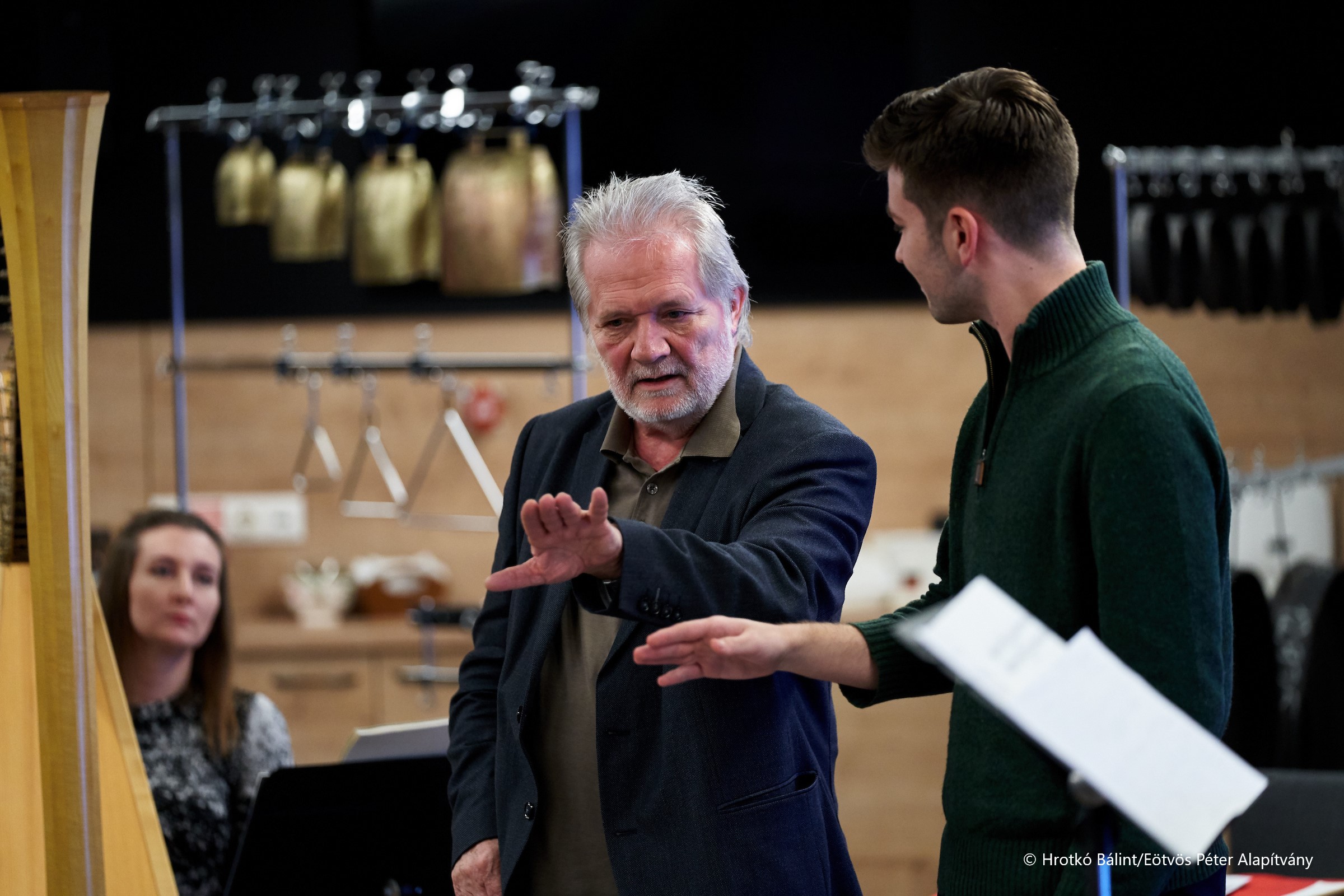 Short professor biography
Péter Eötvös is a highly influential figure of the Hungarian and international contemporary music scene.  He started composing music as early as the age of 5. He grew up in Budapest and learned composition in the School of Exceptional Young Talents at the Liszt Ferenc Academy of Music, after he continued his studies in Cologne, Germany, where he studied composition under the tutelage of B. A. Zimmermann, earned a degree in conducting and had the opportunity to work next to Karlheinz Stockhausen. His international career has taken him to many parts of the world, from Japan to Germany, France, the Netherlands and to New York. As the musical director of the Ensemble Intercontemporain for over a decade, he had the chance to personally collaborate with the most significant living composers of the time both as a composer and a conductor.
In 1992, he returned to the university as a professor: first in Karlsruhe, then in Cologne, he taught conducting and contemporary chamber music until 2007. His work with younger generations showed him a new perspective, and in 1991, he founded his own institute for young conductors. In 2004, he established the Peter Eötvös Contemporary Music Foundation for composers and conductors, with a focus on contemporary music with joint workshops not only for conductors but also for composers, musicologists, script writers. It also undertakes the promotion of young artists.
In the last couple of decades, he has shared his expertise with hundreds of young people, and with most of them, he still keeps in touch and helps them with useful advice. From 2018 until 2020, he was in charge of a special mentoring programme, which is in the international limelight thanks to its unique traits. Péter Eötvös's professional acumen and international recognition guarantee the successful background for the planned programme.
Peter Eötvös Contemporary Music Foundation
Boulez: Lucerne Festival Academy Documentary
Documentary video (Lucerne, Switzerland)